Today was an exciting day. Late yesterday I had a confirmation from UPS that my long-awaited copy of Sedition Wars: Battle for Alabaster was finally starting its final journey from Essex to my front door. Given that I pledged toward to Kickstarter for it last June, I've spent quite a while looking forward to it!
Having tracked it onto a van at 7:30am, I spent most of the day with bated breath. Finally, at 4:30pm...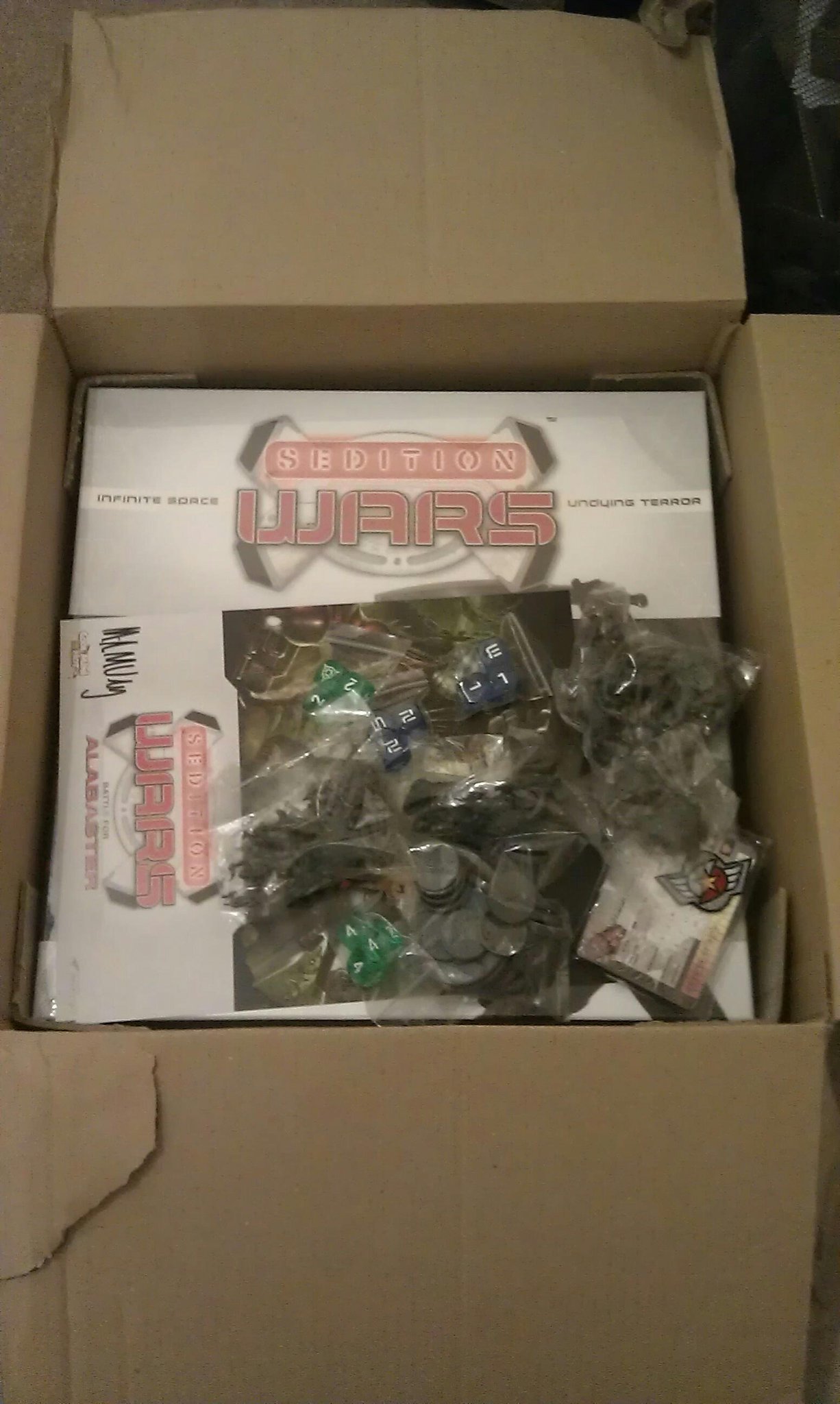 Let's take a look inside, shall we...?